Industry Trends in Board-to-Board Connectors
---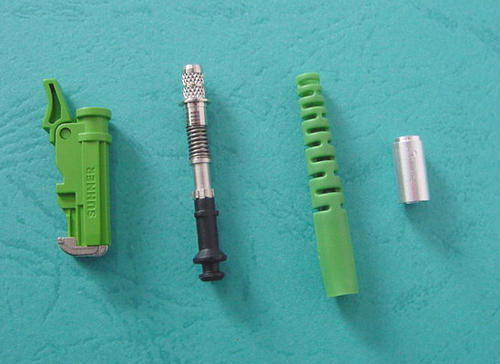 Board-to-board connectors are currently the connector products with the strongest transmission capacity among all connector product types. They are mainly used in power systems, communication networks, financial manufacturing, elevators, industrial automation, medical equipment, office equipment, home appliances, military manufacturing, etc. industry.
At present, the main pitches of board-to-board connectors are 0.4mm, 0.5mm, 0.635mm, 0.8mm, 1.00m, and 1.27mm, among which the products represented by Haolong Electronics* are typical.
With the increasingly fierce competition in the board-to-board connector market, quickly and effectively grasping the market development situation has become the key to the success of enterprises and decision makers. Market analysis is a scientific and systematic work, which directly affects the planning of enterprise development strategies, the design of product marketing plans, the formulation of company investment policies and the determination of future development directions.
At present, the world's top manufacturers of board-to-board connectors mainly include Tyco Electronics, Molex, Amphenol, FCI, and JAE. For the sales model of Tyco Electronics, Molex and Amphenol, the main agent has been developed as the marketing strategy.
Market analysis does not simply evaluate the market from a certain level. To obtain a conclusion with practical value and instructive significance, it is necessary to conduct a detailed analysis of the market from a professional perspective. Only in this way can we maintain a clear development idea at all times, not get lost because of the complicated information, and remain invincible in the increasingly fierce market competition.
Dear Customer:
Hello, our company is a high-quality development group with strong technical force, providing high-quality products, complete solutions and first-class technical services for the majority of users. The main products are needle row, row mother and so on.
The company adheres to the tenet of establishing a business with integrity, maintaining a business with quality, and developing a business with progress, and continues to climb new peaks with a firmer pace, making contributions to the national automation industry. Welcome new and old customers to buy their favorite products with confidence. We will serve you wholeheartedly!
RJ45,M series waterproof connector,Air plug connector,Air plug cable harness
Copyright © Hubei Yunwanguang Electronic Technology Co., Ltd